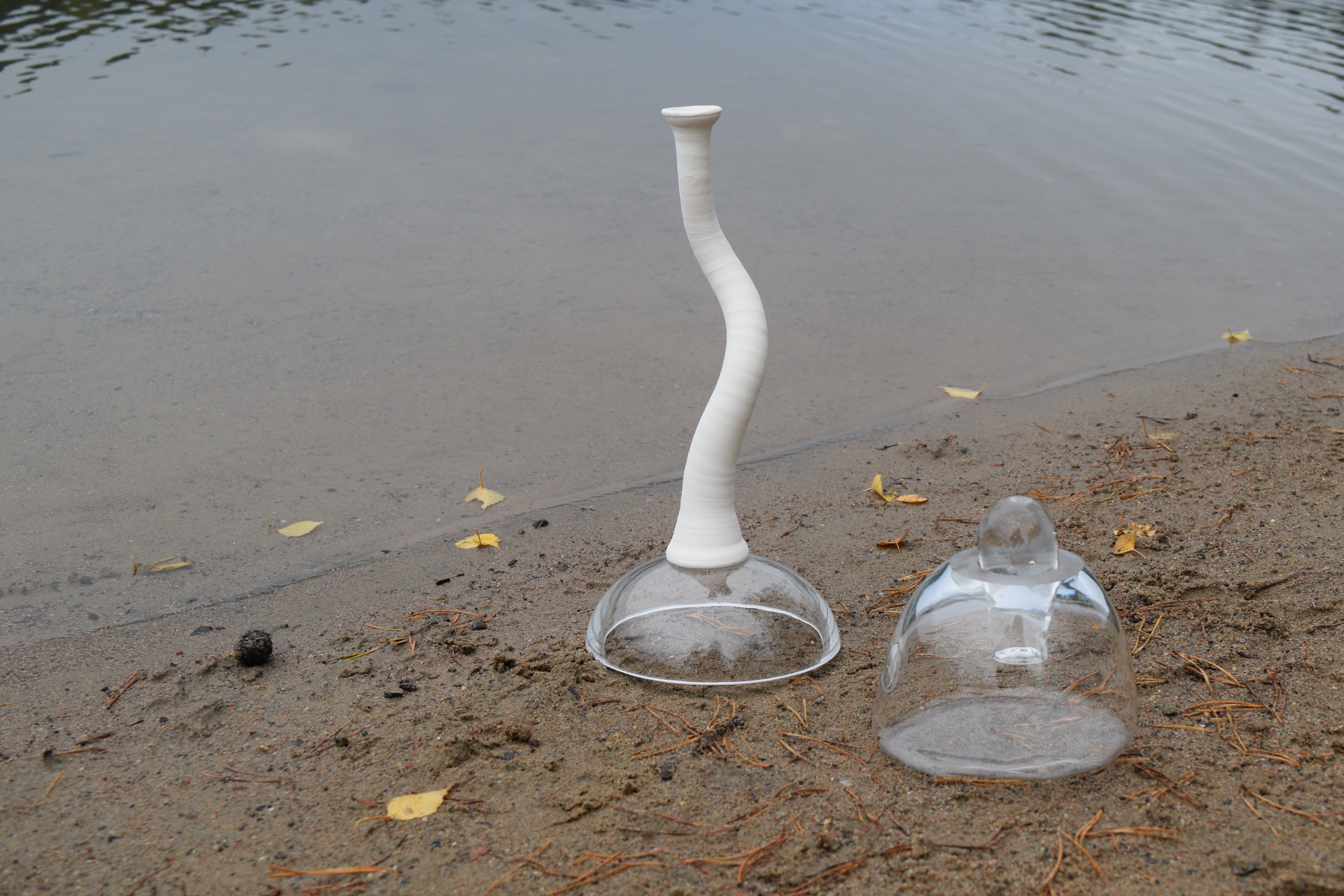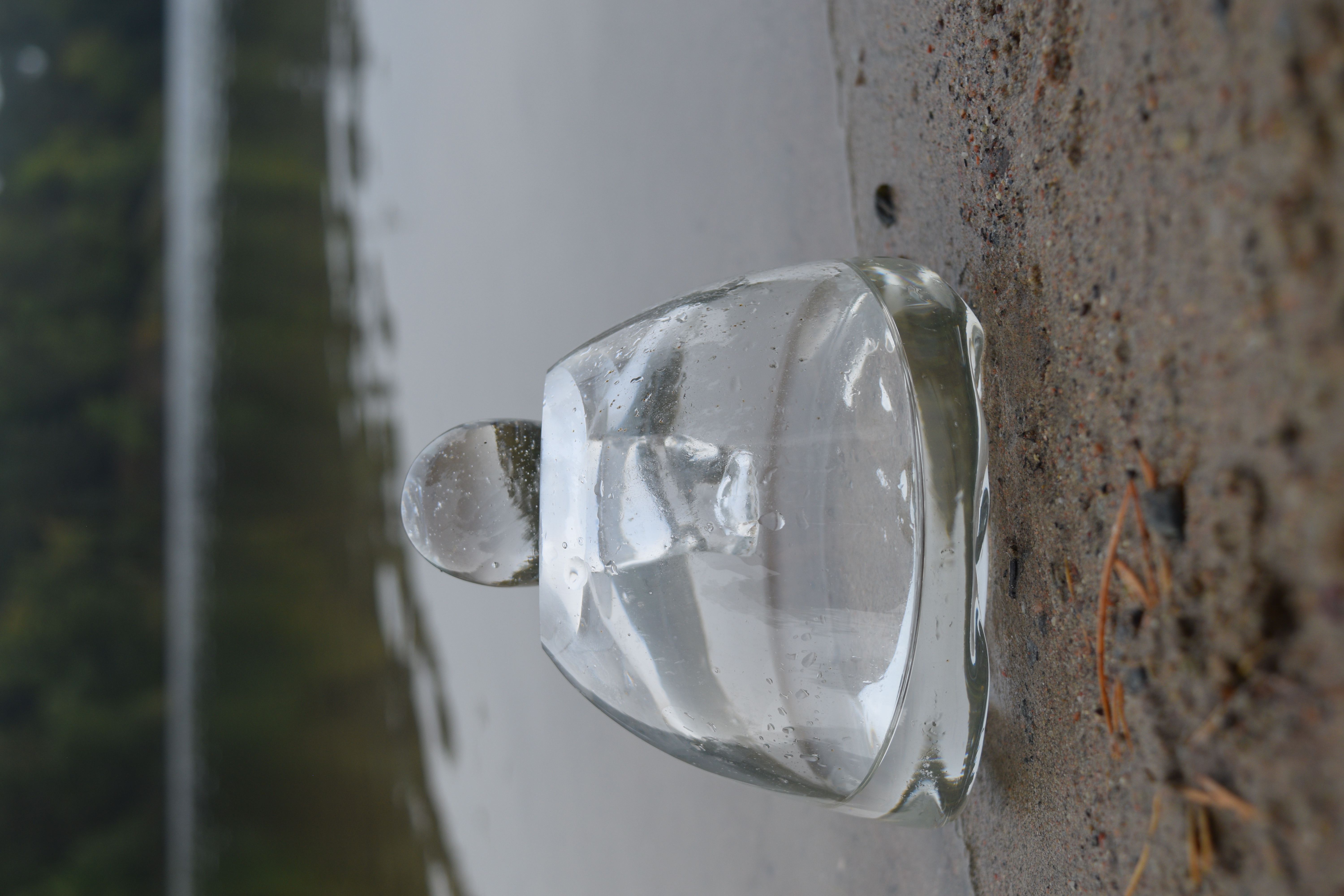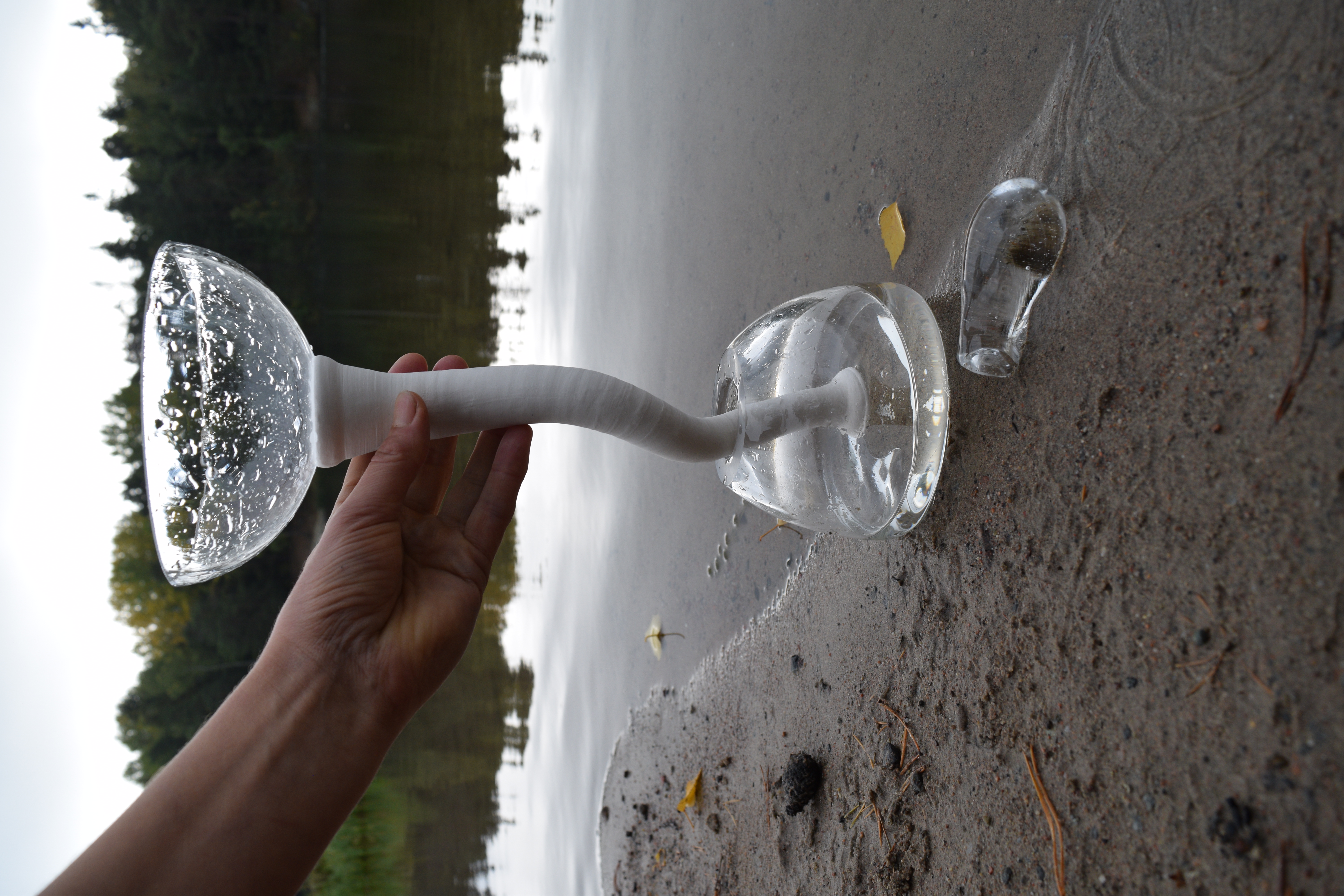 D-I-Y kit for water listening and sample-collecting
Elin Sundström

Vessel: sold out
Only hearing aid: 3500 sek

- hearing aid 33 cm, bottle 10 cm
- Glass, porcelain
- Handblown, slipcasted
- Variations will occur in the handblown glass parts.

- E- mail the artist for order.
Pickup only (Stockholm/Uppsala). Delivery time 1-2 weeks.



This object is made in the spirit of 1989, the year of revolutions and hope, changes sweeping through the world. The end of official apartheid, the fall of the wall, the iconic image of a single person blocking a caravan of tanks still echoes today…
2020, another year of social unrest with its worldwide changes, uprisings and closedowns, has a different feel to it. Perhaps the shadow of an uncertain future of much earthly life.
Bringing in some hope from 1989, this tool is for actual listening, and just as much a tool for thinking with the world, connecting with the world hidden beneath the surface. Access the wild within.
Elin Sundström is a ceramic artist focusing on natureculture issues. In her ongoing project Asking water she performs site-responsive ceramic regenerative rituals for rewilding culture.