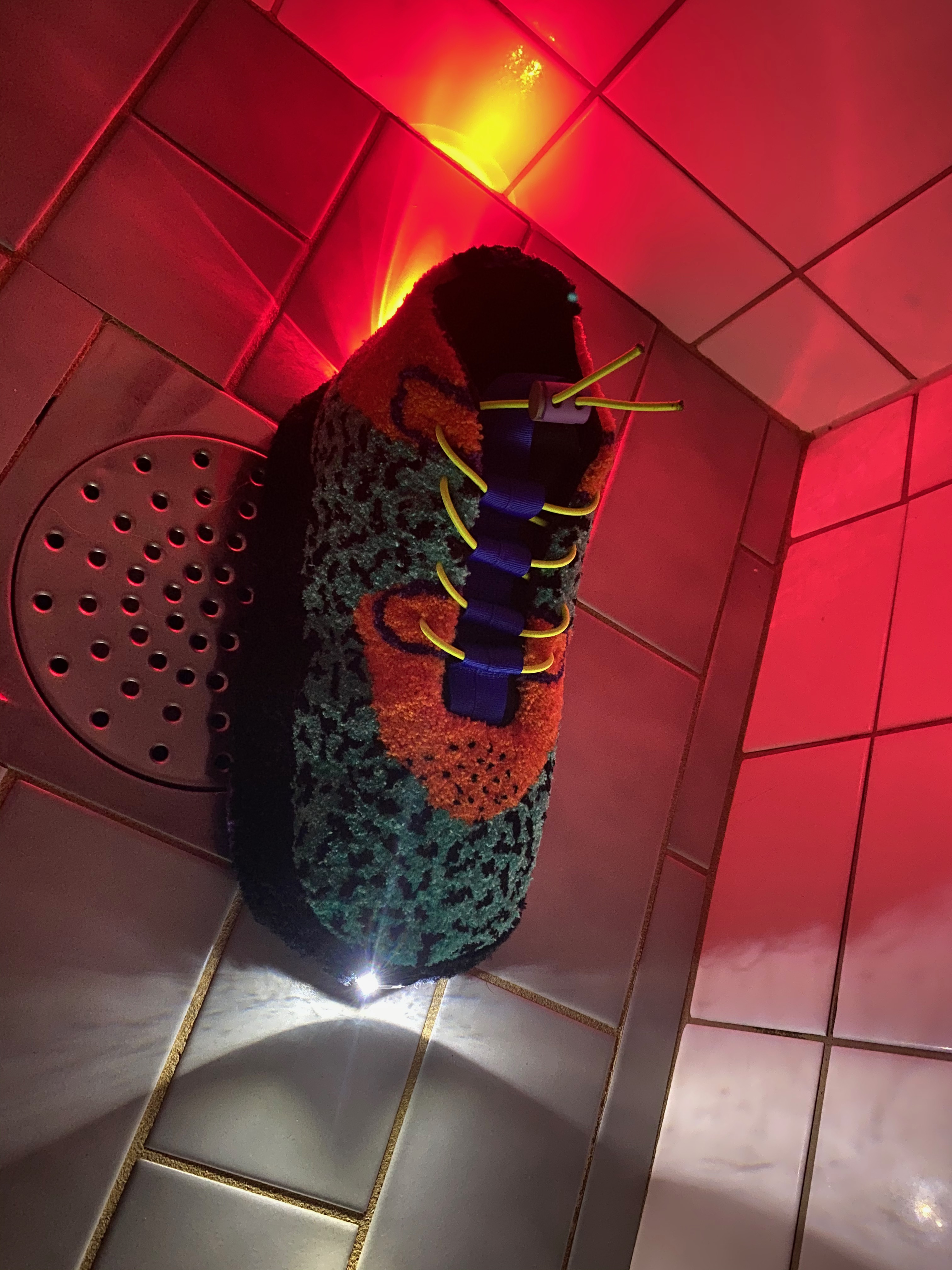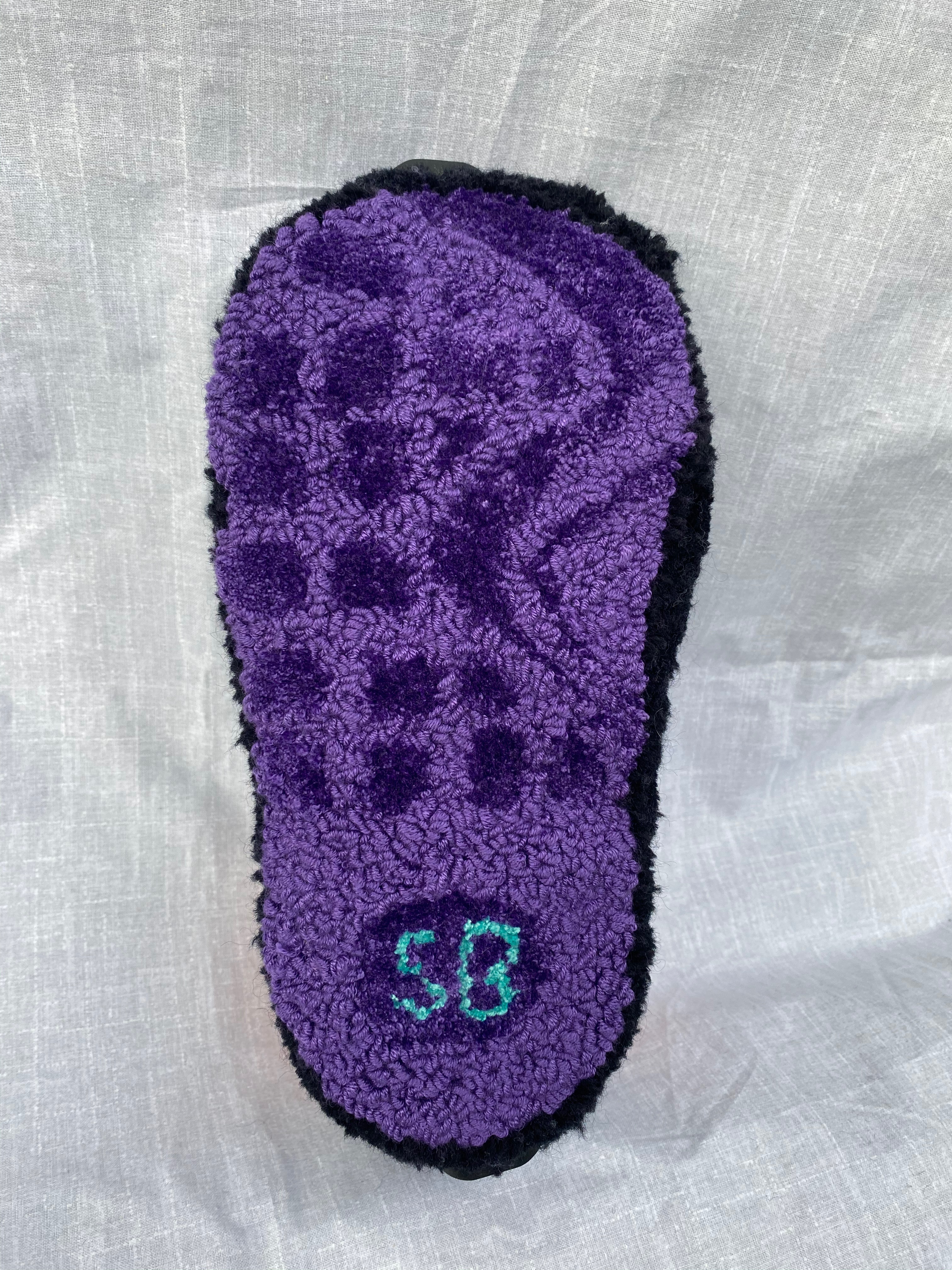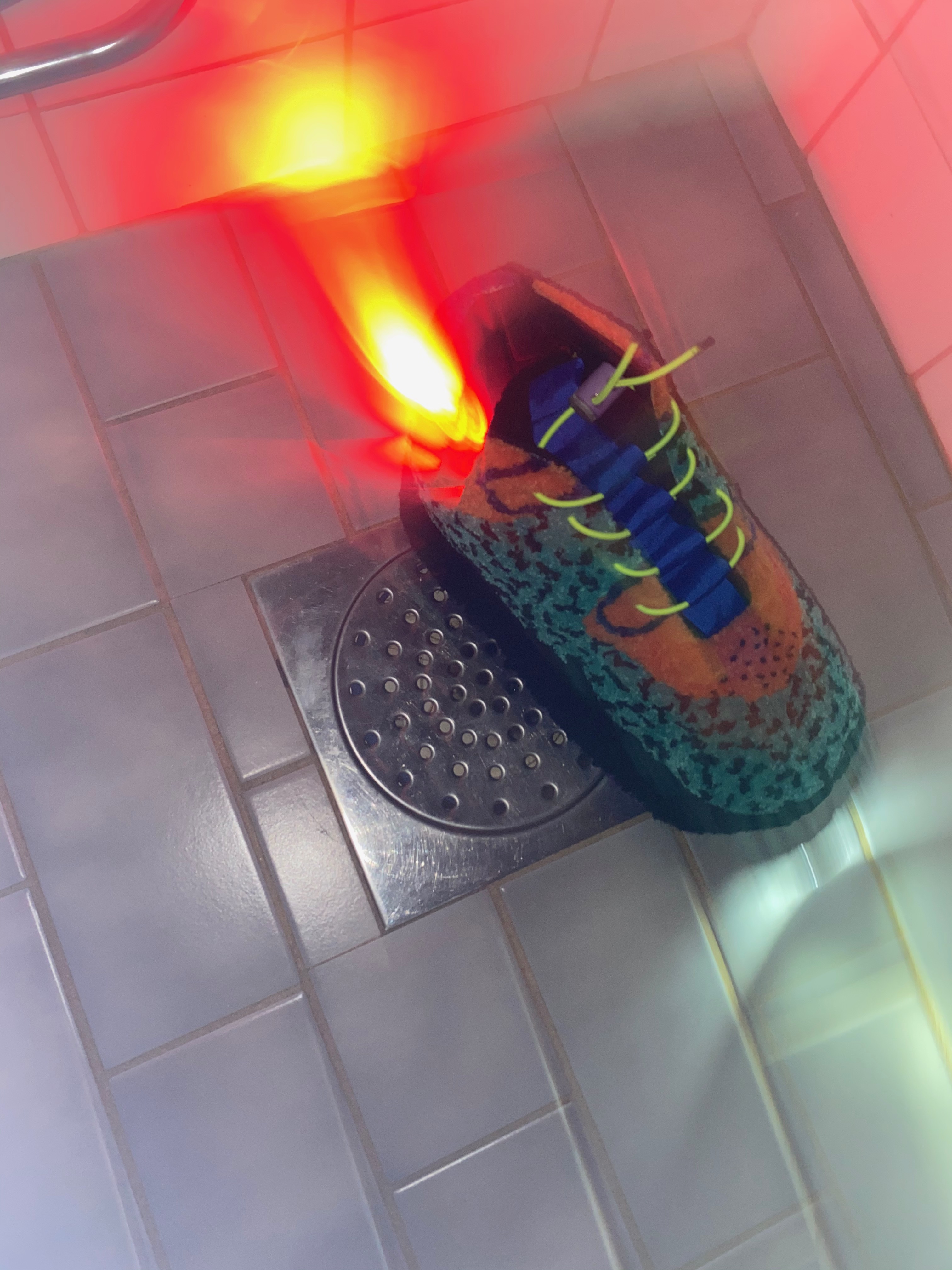 HOVER MAX
Sofia Bahlner
69 995:-
- 29*12*14 (each)
- Viscose/silk mix, wool, cotton, alpaca wool, polyester, nylon,
electric lights
- Punch needle, handsewing
- The shoes comes with one set of batteries
︎ Buy item
Sofia Bahlner (b.1986) is a textile based artist that work with a lot of different materials and techniques in order to create unexpected surfaces and structures.
HOVER MAX is a hand tufted sneaker with tufted patterned sole, its created from the idea of looking into the past and see the future. HOVER MAX is equipped with front and back lights are that can be put into 3 different modes.