Who I Am and Who You See
Teresa Alton Borgelin

- Measurements in cm: 18
- Materials: Gold, brass, silver, hair, enamel, stainless steel
- Technique: Goldsmithing techniques, milling, enameling, gold plating
- Weight: 37 g
About the artist

Teresa Alton Borgelin is an artist and jewlery maker based in Stockholm. Her work often touches upon topics where she use jewelry as part of the exploration of people, relationships, behaviour and who we are as humans. Materials and techniques play an important role in her making where curiosity, questions and a desire to gain more knowledge are the main driving forces in her work.

Teresa's project, Who I Am and Who You See, focus on the complexity of identity. It is about societal issues, norms, perceptions and expectations. The brooches made for this project are used to reflect on experiences being transracial adopted and how appearence is a big part of how we respond to each other. Interviews with Bolivian adoptees in Sweden together with her own experiences becomes the starting point to discuss the interplay of personal and social identity and its complexity. What do we become in the eyes of the beholder? Who I am might not be who you see.

The brooch has an outside, an inside and a contruction that holds everything together, and in a way it therefore resembles a human being. The outside is public but the inside usually requires more effort to gain access to. The outside and inside can be very different but together they make one unit. But what is needed to make up a whole or an identity?

With different materials and techniques Teresa´s brooches talk about heritage, history, present and future. Jewelery is used both as a carrier of information and as a communicating tool to investigate our world and us who live in it.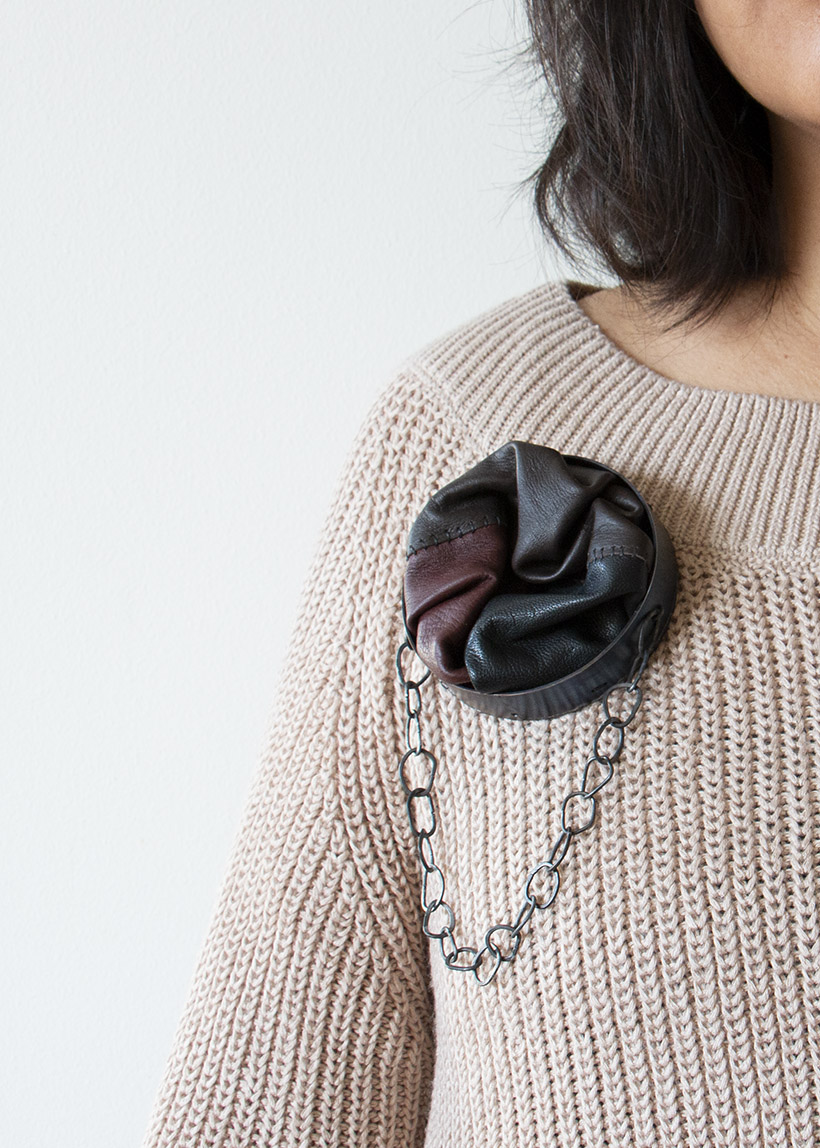 Contacts:
E-mail teresa@borgelin.com
Instagram
@teresaaltonborgelin